Description
Trichup Oil Healthy Long & Strong Hair Anti Dandruff – 100 ML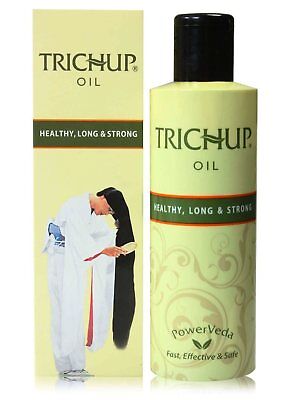 Description

Pack
100 ml


Made of mother nature's finest herbs and unique ayurvedic treatments, Trichup Hair fall Control Oil is unparalleled in its effectiveness as a potent solution for hair loss prevention.
It helps in invigorating hair growth and revitalizing it by giving the follicles and roots all the essential nutrients through natural ingredients like Bhringraj, Amalaki, Neem, Gunja and other rejuvenating herbs which are processed in high quality Sesame and Coconut oil.
How to use
Cleanse your hair with any mild Shampoo.
After a thorough drying, apply Trichup Oil onto the scalp and massage gently using finger tips until it get absorbed into the scalp.
Keep overnight for best results.
Repeat at least twice a week.