Description
Trichup Black Seed Herbal Hair Cream USA seller Export Arabic Pack 200 ml New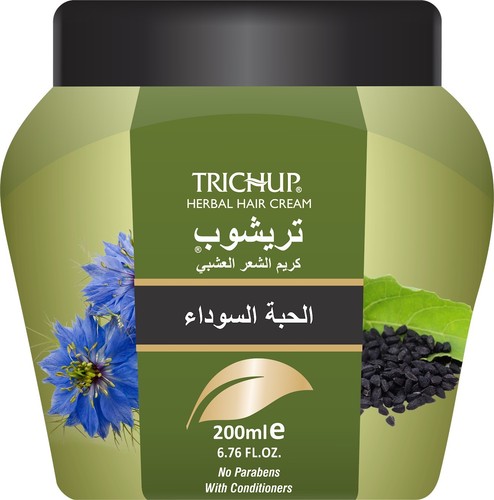 Improves Scalp Health
Enrich with Natural herbs
Product Description
The "Seed of Blessing" or Black seed has been used since centuries in hair care. It is rich in many essential fatty acids, vitamins and minerals. Now, discover its wonders in Trichup Herbal Hair Cream, for effective nourishment, protecting hair from damage and to promote healthy hair.
Salient Features
Enrich with Natural herbs
Free from Parabens
Four Specialized category
Make hair soft and bouncy
Research Based formula
Key Ingredients
Black seed
Pack Size : 200 ml
Expiration: December 2020
How to Use?
Apply cream on hair from root to tip on towel-dried or dry hair, and style.
.