Description
Super Nintendo Entertainment System Super NES Classic Edition Mini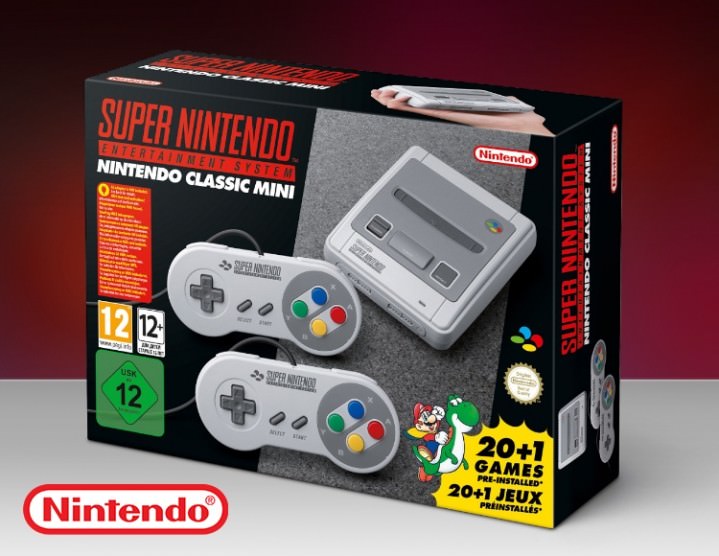 with Global firmware, works perfectly in Europe, Asia, North America, Arab countries, WORLDWIDE!
REGION FREE!!!
Release Date: 29 September 2017

Super Fast Delivery Worldwide with Tracking from EU! Dispatch on same or next day!


100% – the original!
100% – authentic!
100% – New!

Can be used with ANY TV or monitor, just connect it with HDMI cable and you're all ready to play!

***PLUG & PLAY***
What's in the box?


– Nintendo Classic Mini: Super Nintendo Entertainment System
– Two Super NES Classic Controllers
– HDMI cable
– USB power cable + GIFT Power Adapter!!!
– 21 pre-installed games
– Multilanguage Manual (EN, DE, FR, NL, RU, ES, PT, SV, DA, FI, NO)

Go retro. Go super retro with the Super NES Classic Edition System. Sporting that familiar '90s design we all know and love, this miniature console comes packed with 16-bit masterpieces including Super Mario Kart, Street Fighter 2 Turbo, Donkey Kong Country, and much more. It also features Star Fox and its never-before-released sequel!