Description
Skin Care Pure 24K Gold Essence Day Cream Anti Wrinkle Face Care Anti Aging Collagen Whitening Moisturizing Hyaluronic Acid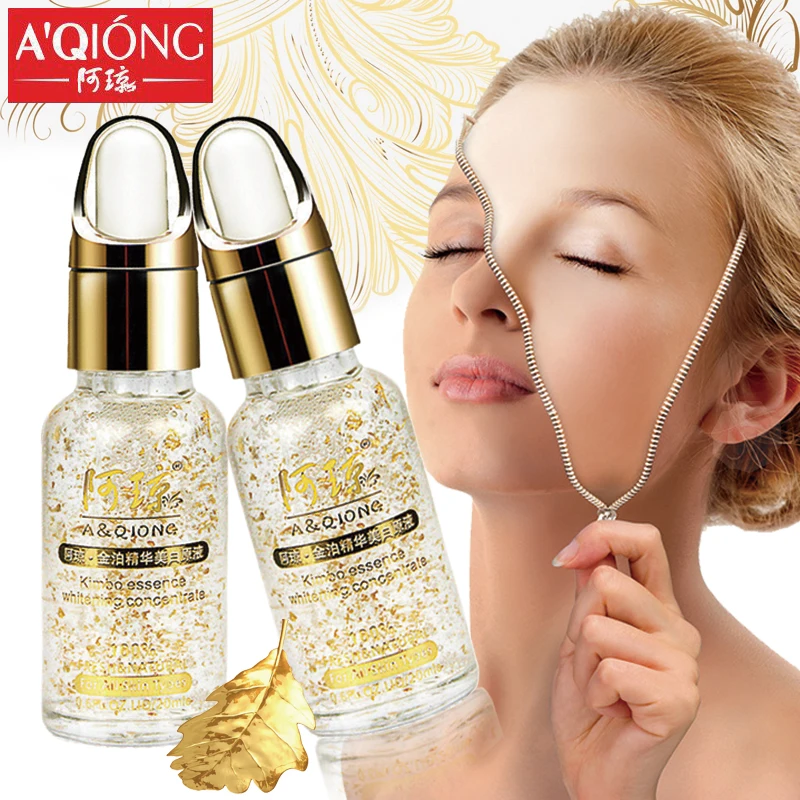 Product Name:Aqiong genuine 24K pure gold foil essence
Ingredients:Bulgarian wild rose essence, squalane, gold Foil, etc.
Gold beauty fluid is a substance extracted from 24K gold,can promote skin metabolism,activate the aging cells of 
cells underlying,increase skin elasticity and whitening,there is also Hyaluronic Acid in the gold essence,pure gold 5 
nanoparticles can quickly penetrate into the skin inside,the skin surface remaining 5 nanoparticles can block the 
outside light,the skin damage caused by dust.
moisturizing, whitening, shrink pores, pulling compact, oil control, 
anti-wrinkle, brighten skin color, anti-aging,remove red blood
quickly penetrate the skin,replenish moisture and nutrients required for the skin,improve uneven skin tone and dark 
dumb,and can lock moisture,long-lasting moisture,leaving skin supple as new. 
After cleansing,apply 2-3 drops of the right amount of liquid applied to the face or eye,gently massage until absorbed.
Central to both sides by facial massage gently until absorbed. 
Suitable:all skin types,especially suit dry and rough dull skin. 
Texture:liquid (colorless) + gold
Package including:1 pc 24k gold foil essence