Description
Phent37Rx [60 Tablets] Fat Burner Appetite Suppressant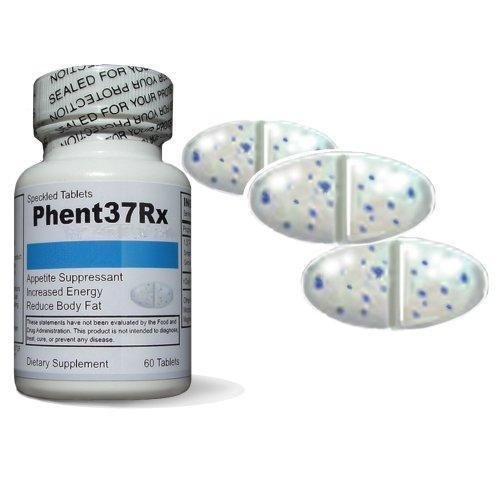 Are you ready to finally lose the weight!
No more messing around!
Appetite suppression, hunger control and a powerful fat metabolism energy boost
that creates a massive fat burning furnace. This product was designed to knock the weight off PERIOD! Each bottle
has 60 small tablets.
Some of the benefits of this product are:
Helps Burn Calories Much Faster

Suppresses Appetite To Eat Less at Every Meal

Increase Energy Levels Which Boosts Fat Burning Metabolism

Feel Full Longer

No Harmful Side-Effects – Safe For You

Can Be Taken For Long Time Periods and Still Work

No Rx Needed
If you are not satisfied with this product please contact us.
Best results come when taken on a daily regimen.

Directions for use: Best results if product is taken once before breakfast and once before lunch.
This product is not for persons under the age of 18.
Fast Shipping
We offer very fast shipping. All items will ship the same day ordered or depending on the time of the day the order as placed it will ship the very next business day. We do not ship on holidays or non business days.
All items will be shipped in discreet plain packaging. Nobody will know the contents of the package for your privacy.
Product Expiration is two years
---
TOP DIET PILL |
AGGRESSIVE | PREMIUM | LOSE WEIGHT FAST
The statements have not been evaluated
by the FDA and are not intended to diagnose, prevent, treat, or cure any disease.