Description
Original BASCHI Herbal Quick Slimming Capsules Weight Loss Fat Burner Diet Pills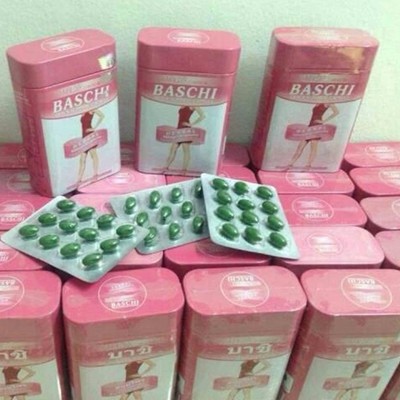 BASCHI Herbal Quick Slimming Capsules
Condition : New, Never open.
Size : 1 Box of 36 capsules
Extracted from natural herbs With
modern technology. Test shows that. This supplement reduces the weight of 3-5
kg.
More than 1 week without side
effects. No fat again
Aloe, Cassia Seed, Lotus Leaf,
Garcinia, Starch.
Bashi, pink steel box, sapphire
How to eat: 1 time a day, 1 times a
day before eating breakfast half an hour.
For those who want to control weight.
24 months shelf life
Operational standards Q / KZ0011-2003
License Number YWSZZ (2007) NO.
1985A00845
Ingredient , Aloe Vera, Cassia
Seed, Lotus Leaf, Garcinia, Starch.
Extracts from the Aloe Vera,
Extracted from roasted seeds
Lotus root extract
Garcinia extract
Not suitable for
– Patients with heart disease. High
pressure Vascular disease
– Patients who are mentally ill or
addicted to substance abuse. And diseases caused by drinking.
– Patient is Liver disease kidney
disease epilepsy
– Patients with prostatic hyperplasia
or glaucoma.
– Pregnant or breastfeeding
– Those who are younger than 18 or 60
years old.
Do not eat this product with other
medicines.
** Contain 36 soft gel **