Description
Hi-Tech Hydroxy Elite Extreme Weight Loss 90 caps HydroxyElite Extreme Diet Aid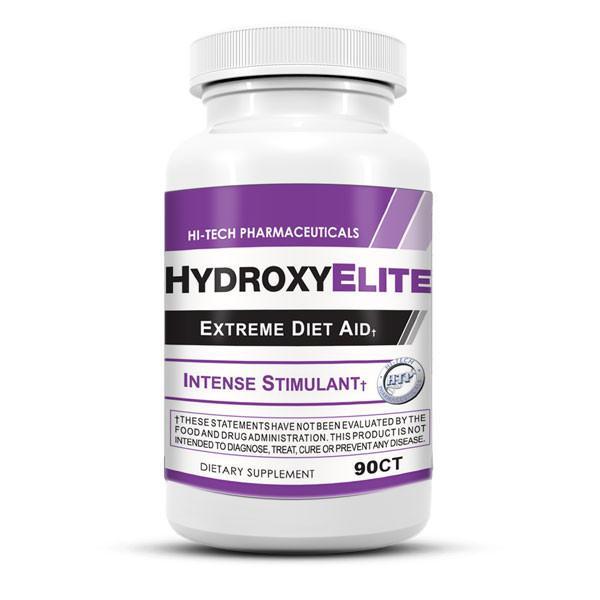 Another Blockbuster Weight Loss Aid from the Diet & Energy!
Increase Fat Burning

Boost Energy Levels

Support Focus
If you were around in the mid 90's – 2000's then you would know people walked into local supplement shops and asked what they should take to get shredded. Despite what seemed like hundreds of products, the store owner would say the 'ECA' stack as if there wasn't even a choice. For the past 5 years that has been an equally effective duo with the DMAA/caffeine stack. Most companies let the FDA intimidate them into stopping the sales of this extremely potent combination….Well not Hi-Tech!
OxyElite Pro™ was one of these popular products that was backed by multiple clinical studies on its safety and efficacy. Researchers at Hi-Tech familiar with its effectiveness decided to "reverse-engineer" this product. Hi-Tech even took it one step further and combined the powerful effects of Garcinia Cambogia extract (standardized to Hydroxy Citric Acid) to this already powerful combination.
Hydroxyelite
The active ingredient in the extract is Hydroxy Citric Acid (HCA). HCA reduces fatty acid synthesis by approximately 40-70% for eight to twelve hours following a meal. Citrin K is a superior source of standardized high-potency HCA – this small pumpkin shaped fruit is a powerhouse of weight loss support! Hi-Tech utilizes the premium Garcinia on the market. Citrin K is a natural weight loss aid that has been demonstrated in pre-clinical and clinical studies and is a standardized extract from Garcinia Cambogia Extract enriched with potassium salt. Potassium improves penetration of HCA into the cytoplasm. The potassium salt of HCA is more available where it competes with citrate molecules for the enzymatic activity of ATP citrate lyase. Citrin K is patented for the induction of weight loss and the source used for HydroxyElite!
Hydroxyelite offers clean, lasting energy and appetite control with no crash. That's because it's not loaded with caffeine. It contains 100 mg per capsule, so roughly the same amount you'd get in a 1/3 a cup of Starbucks coffee. That's right you'd have to take 3 Hydroxy elite capsules to get the same amount of caffeine as you would in a 16 oz coffee. This doesn't mean it's weak, on the contrary. You should believe the label claim "EXTREME DIET AID".
First-time users should take one capsule of Hydroxyelite in the morning. Take it as soon as possible upon rising with a full glass of water. You will feel great, clean energy and your appetite will be on check past lunch time. It's important to drink a lot of water as a part of any weight loss plan as it not only keeps you hydrated but it helps increase your metabolism to get the best effect from your weight loss plan. Remember that dehydration will slow your metabolism. After you take Hydroxyelite for a few days, you will be able to gauge your tolerance and take a second capsule after lunch. If you are used to caffeine and stimulants, you could take up to two capsules in the morning and one after lunch.
Although many people take a pre-workout formula before going to the gym, hydroxyelite can be useful for this too. Many customers take one or two capsules of hydroxyelite before training. Again, make sure you take it with a full glass of water and wait 30 minutes before doing cardio. Overhydration before cardio can cause nausea. It's a good idea to stay hydrated during training by taking small sips of water or an intra-workout supplement.
Supplement Facts
Serving Size: 1 Capsule
Servings Per Container: 90
Proprietary blend 119.5mg
Bauhinia L extract, bacopa extract, walnut bark extract, cirium, ollgophyllum extract, rauwolscine extract.
Garcinia cambogia extract 200mg
2-aminoisoheptane HCI 100mg
Caffein anhydrous 100mg
Other Ingredients: Sodium starcg glycolate, gelatin, vegetable stearate, silicon dioxide, dicalcium phosphate, red no.3, blue no. 1, titanium dioxide.
Directions
Directions: Take 1-2 capsules in the morning and 1 capsule after lunch. Do not exceed 4 capsules per day.