Description
Genuine Quick Slimming Fat Strong Chinese Herbal Burner Weight Loss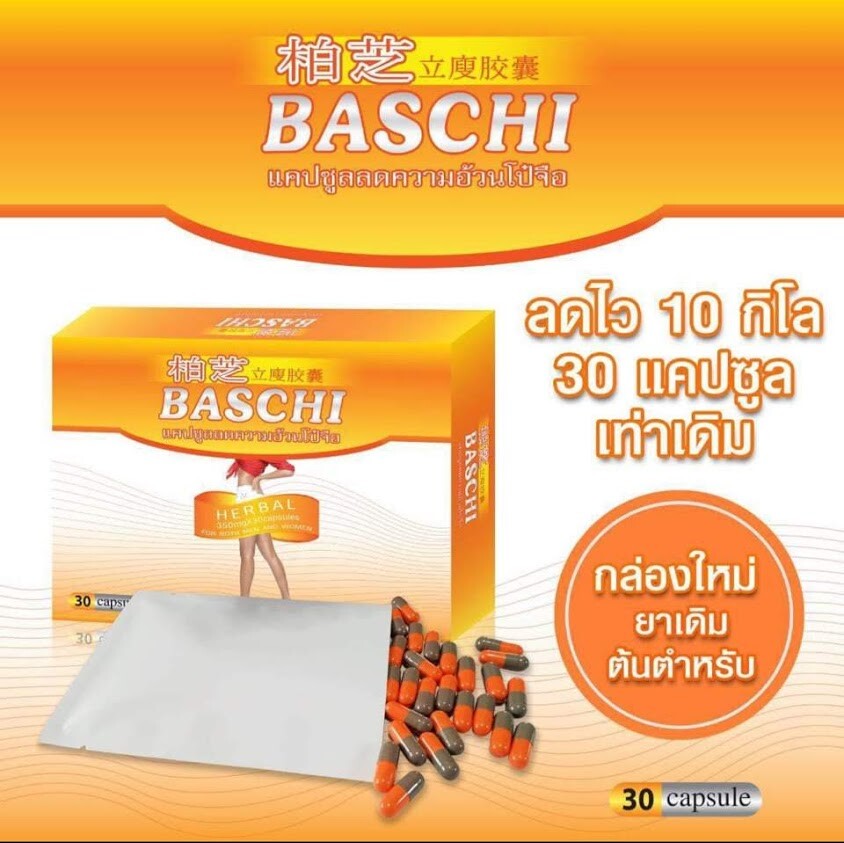 New package "BASCHI" Herbal Quick Slimming Capsules
Baschi quick slimming capsule is processed by advanced technology with pure natural herb. Function test shows 3-5 kg. or even more can be reduced when taking it for a week without rebounding and negative side effect. No rebounding.
This slimming product uses natural ingredients. By using modern technology for extraction Directly affects the digestive system in the body Certified by nutrition experts Effective in reducing obesity quickly and is a product to maintain health.
​​​Properties
✅ make you eat less
✅ Helps to reduce excess fat Lose excess weight
✅ Slimming
✅ Not coming back to Yo Yo after eating
✅ See results quickly within 7 days.
✅ Helps to nourish skin Slimming
Ingredient
* Aloe vera
* Cassia Seed
* Lotus leaf
* Garcinia Cambogia
* Starch
Warning
Do not use in people with tumors with heart disease, blood pressure.
Do not use in people with tumors with nerve disease.
Do not use in turbulent people with toxic thyroid disease.
Do not use in turbulent people with cataracts and enlarged prostate.
Do not use in pregnant or lactating women.
Do not use in people under the age of 18 and over 60.Do not use with other drugs.
How to eat : Take 1 capsule a day, 30 minutes before breakfast or the first meal of the day
Quantity : 1 Box
Size : 350 mg. x 30 Capsule
**THE RESULT VARY DEPENDING ON INDIVIDUAL **
THANK YOU VERY MUCH.
HAVE A BEAUTIFUL DAY.