Description
BASCHI Orange Quick Slimming Herbal Weight Loss Fast Burner 350mg x 30Capsule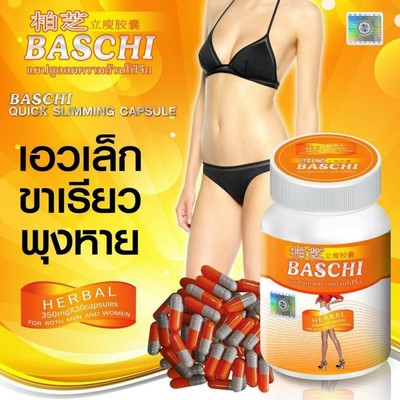 BASCHI 1 Boxes Quick Slimming Strong
Chinese Herbal Weight Loss Fast Burner
Description
Baschi quick slimming soltgel is processed by advanced technology with pure natural herb,function test shows 3-5 kg. or even more can be reduced when taking it for a week without rebounding and negative side effect
1. Fast work, obvious effect. (average 90% you may lose your weight about 3-10 kg. per month.)
2. Suppress appetite, no hunger.
3. No rebound. (No Yo-Yo effect)
4. Do not destroy the metabolic process. (no diarrhea)
5. No chemicals.
6. No homones.
7. No side effect.
8. No dependence.
9. Accelerate the burning of fat in the body.
Condition
100% Brand new, seal, never used , never opened
Size
1 Box of 36 capsules
Ingredients
Aloe 23%, Cassia Seed 18%, Lotus Leaf 13%, Garcinia Cambogia 11%, Starch 35%
Direction
– Take 1 capsule about 30 minutes before first meal of the day.
– Drink water during the day, at least 8 to 10 glasses per day.
– Get plenty of rest for better results.
– Consume 1 capsule per day continuously at least 1 month for best results.
– Reduce intake of carbohydrates and fatty food. Replace it with more vegetables for better results.
**This product do not applicable user**
— Not for adolescents, elderly, women who are pregnant or breastfeeding,
— People who suffer from liver, kidney, heart disease, high blood pressure etc.