Description
Apple Iphone 6S Plus (32 / 64 / 128 GB) FACTORY UNLOCKED PHONE 4G LTE HD NEW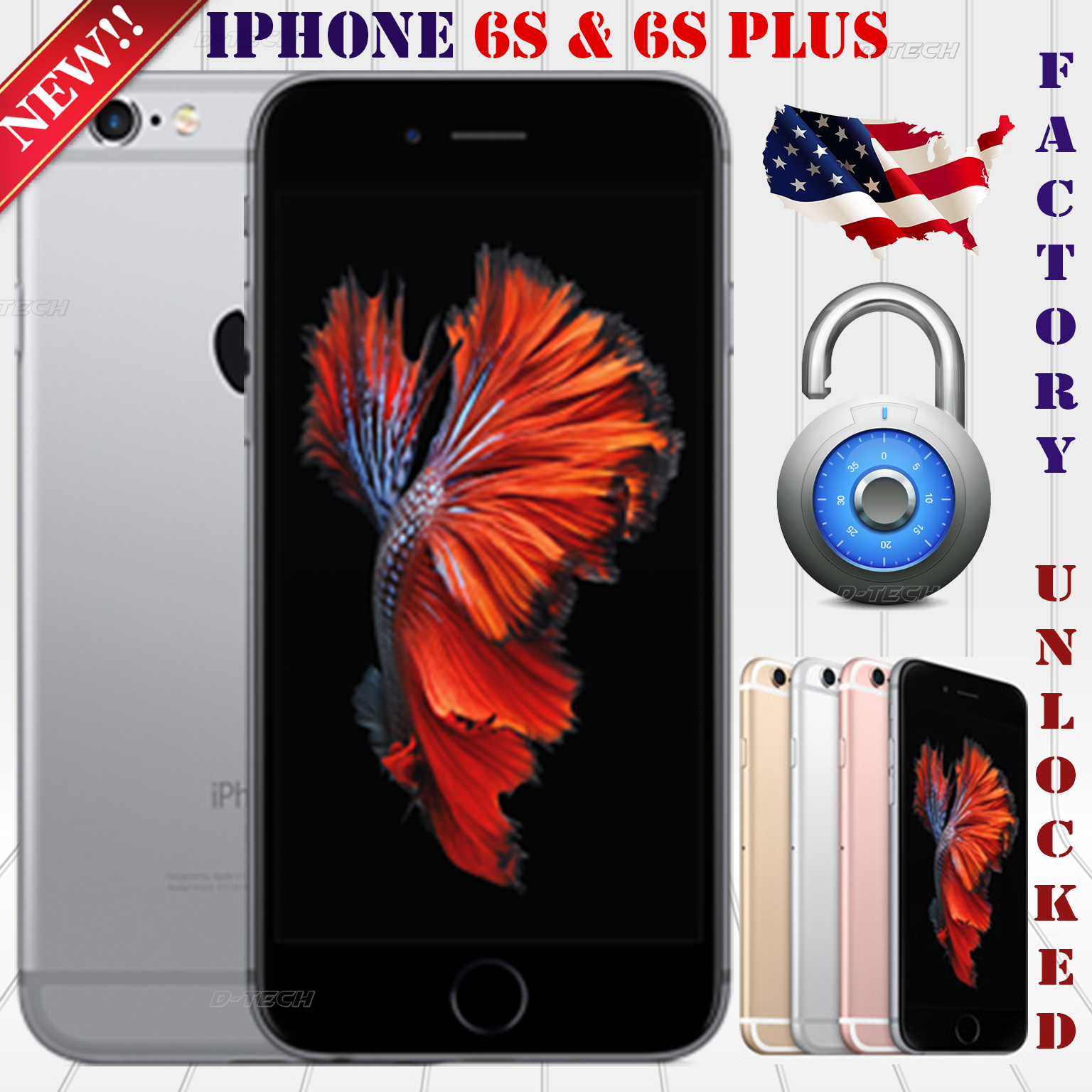 100% Genuine
Fair Pricing
Fast Shipping
Limited Offer
Product Description:
This is an Apple GSM and CDMA Network Unlocked Phone!!
COMPATIBLE CARRIERS:
On USA: With All GSM & CDMA Mobile Carriers With SIM Card Services.
Latin America & Overseas: With All GSM & CDMA Mobile Carriers With SIM Card Services.
(Sim cards is not included in the purchase)
PACKAGE CONTENT:
1 x Apple Iphone Device
1 x Apple Cube Wall Charger
1 x Apple USB Data Cable
1 x Apple Earpods
PHONE CONDITION:
The Apple Iphone goes in an Sealed and Original Apple Box. This phone is 100% in New condition. This product have been opened to make the network unlocked process only, so is some case the phone may start with the previous carrier's logo, but the product is New! Apple Over Stock Model.
WARRANTY:
You will have 30 days (after the delivery date) of warranty with your purchase! For defective reason only. The phone does not include Apple Warranty because it's a mobile carrier locked version phone.
​​​​​​​Frequently Asked Questions:
IS THIS PRODUCT COMPATIBLE WITH MY MOBILE CARRIER – ?
Yes! – This product was network unlocked to be compatible with all mobile carriers in the world. In some countries the APN need to be configured in the phone with some easy steps
CAN I RECEIVE THIS PRODUCT OUT OF USA IN MY COUNTRY – ?
Yes! – but only with the eBay International Shipping Program if it is available in your country. In those cases please contact with eBay directly for ask about this process.
THIS DEVICE WILL HAVE MY LANGUAGE – ?
Yes! – The apple Phones have the option to work in all languages. Just intalling it from the Apple configuration inside the phone.
​​​​​​​
WILL I BE ABLE TO RETURN THIS ITEM – ?
Yes! – But in our Store we only accept returns for defective reason and only the first 30 days after the delivery date.
WHAT IS THE PHONE CONDITION? IS THIS PRODUCT NEW – ?
Yes! – The product is New and come in a sealed and Original Apple Box. Apple Carrier's Over Stock Phone
WHEN WILL BE SENT MY PRODUCT TO MY ADDRESS – ?
If you buy your product before 2:00PM, We will send it this same day, otherwise we will send the product the next business day – We will not work on weekends or holidays, if you purchase an item on friday after 2:00PM or at weekends, the product will be sent to you the next monday in the afternoon.
WHY THIS PRODUCT DOES NOT INCLUDE APPLE WARRANTY – ?
This phone is an Mobile carrier unlocked Version Apple Phone, so this will not include Apple Warranty, Nevertheless you will have 30 days of warranty directly with us.
100% Genuine
Fair Pricing
Fast Shipping
What's in the Box
iPhone.
Lightning to USB Cable.
5W USB Power Adapter.
IF YOU ARE UNSURE ABOUT YOUR NETWORK WORKING ON THESE DEVICES, PLEASE REACH OUT TO YOUR NETWORK PROVIDER BEFORE PURCHASING.
SPECS
Display
Retina HD display
4.7-inch (diagonal) LED-backlit widescreen
Multi-Touch display with IPS technology
Chip
A10 Fusion chip with 64-bit architecture
Embedded M10 motion coprocessor
Camera
12MP camera
?/1.8 aperture
Digital zoom up to 5x
Optical image stabilization
Photo geotagging
Video Recording
4K video recording at 30 fps
1080p HD video recording at 30 fps or 60 fps
720p HD video recording at 30 fps
Touch I.D
Fingerprint sensor built into the new Home button