Description
#1 FAT BURNER MAXIMUM OXYELITE PRO THERMOGENIC PRE WORKOUT + DIET PILL + KETO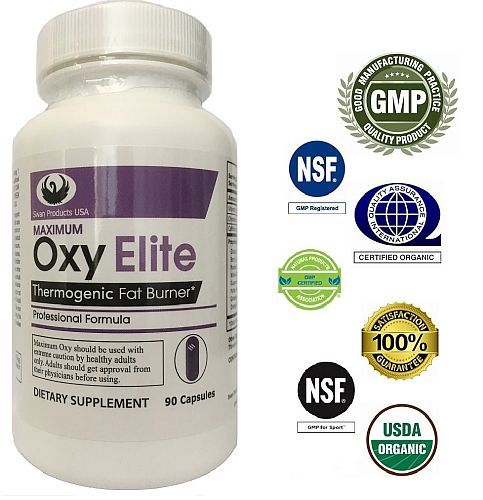 #1 Fat Burner plus keto diet supplement guaranteed!
How to choose a supplement for weight loss, energy, fat burning and ketosis?
Some of the most effective ingredients that you should be looking for:
Vitamin B12 plays a very important role in the conversion of carbohydrates and fat into energy.
Chromium is clinically proven to reduce carb cravings and at the same time helps regulate blood sugar levels.
Green tea is claimed to reduce body weight by increasing the calories your body burns, breaking down fat cells, and decreasing fat absorption and the amount of new fat your body makes.
Bitter orange contains synephrine which is claimed to burn calories, increase fat breakdown, and decrease appetite.
Caffeine is a stimulant that can make you more alert, give you a boost of energy, burn calories, and increase fat breakdown. It is found naturally in tea, guarana, kola (cola) nut, yerba mate, and other herbs.
Ignite the fire within- THERMOGENESIS
Maximum Oxy Elite is a thermogenic that helps increase your metabolism, burn more calories with it's energy and stamina boosting effects and maintain your focus and mood when it's needed the most. For optimal results use with a healthy meal plan and fitness routine.
Maximum Oxy Elite is a safe and effective fat burner, weight loss and energy supplement that you can buy with confidence.
We have put together the best thermogenic, energy increasing, appetite control and mood enhancing ingredients available. Watch amazing results that will last with Maximum Oxy Elite!
Effects of Thermogenics on the Body:
Different fat burning ingredients have different effects to your body that aid in fat loss.
Caffeine, kola, guarana and yerba mate are some of the ingredients in Maximum Oxy Elite. These components work by activating our sympathetic nervous system. In doing this, the body is able to have increased energy expenditure and metabolic rate. Most importantly, it releases the stored fat in the body to be used instead of lean muscle.
When these ingredients are taken in the form of supplements, they also have the advantage of increasing your performance during workouts. They also greatly enhance your ability to burn fat. Use with keto diet to burn more fat.
We guarantee you are getting nothing but the purest, safest and highest quality supplements on the market.
MADE IN THE USA!
Maximum Fat Burning Formula = Burn Stored and Unwanted Fat
Appetite Control = Eliminate Cravings
Metabolism Booster = Burn Carbs and Calories Faster
Increased Energy = Get More Out Of Your Daily Routine
Enhanced Positive Mood = Better Mental Clarity and Focus